I am Iain Barnes. I live with my wife Debbie and Springers  in a small village called                St. Annaland in Zeeland.  In 1991 we left our hometown Clydebank in Scotland together, to live in the Netherlands.
The First Springer I owned was "KES" back in 1989 in Clydebank.  Since I turned 18 I was struck with the bug of hunting with springers .
Clyde Valley was started as a hobby,  but has quickly grown and is now at the point of turning into a full time job for me.  This is of course a dream come true!
At the moment I breed the occasional litter of English Springer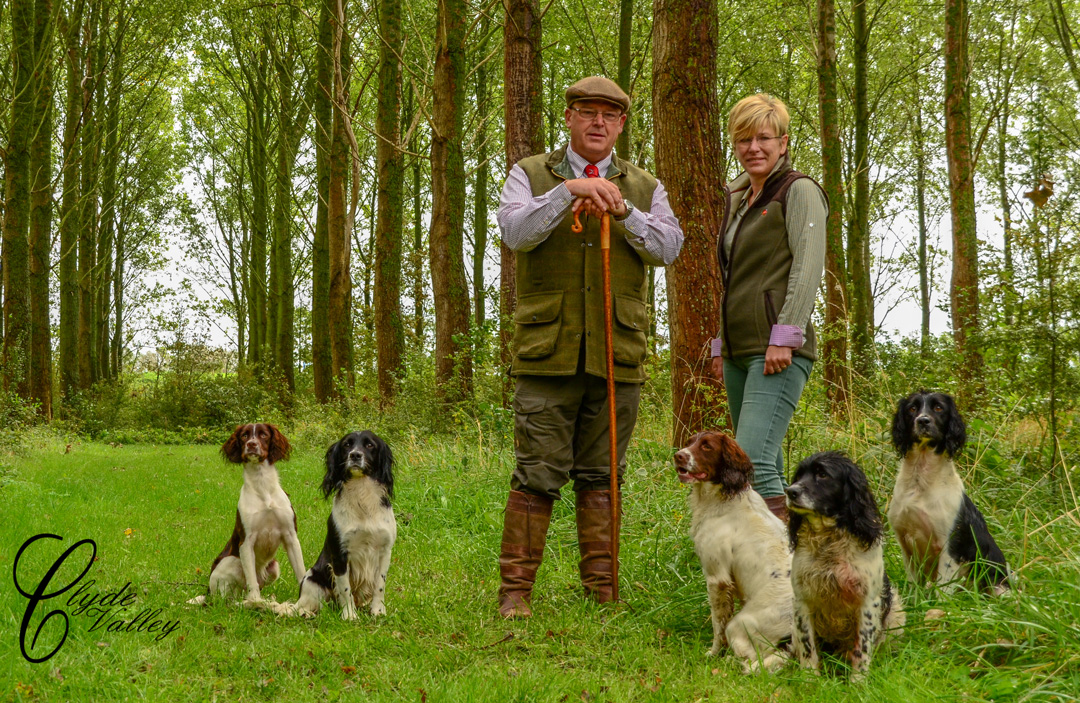 Spaniels (working line). I find it very important that my dogs  have all the health checks required from the English Springer Spaniel Club Nederland and also the  Dutch kennel club (Raad van Beheer Nederland).  I only breed with dogs that meet these requirements. All the test results from our dogs can be found on the ESSCN website (database click here) or on the dutch kennel club site
The health of my Springers plays a very important role In my daily life. The main attraction I had to the English springer spaniel,  was their nature, they are astonishingly  sweet and social dogs, not to mention their inquisitiveness. The passion they have to work for you is really fantastic.
We think it is important to socialise all of our puppies to give them a good start in life.   To begin with they are born and raised in our home where they are given a good start in housetraining, so that you, as the new owner will be able to follow through with your own training.  The puppies learn that everyday household sounds are nothing to be afraid of,  (eg. vacuum cleaner, washing machine etc)   and of course children playing around them.  When they are approximately four weeks old, they can go outside for the first time, to begin with it will be in our garden,  shortly afterwards they will go to our training ground, where there are plenty smells to investigate eg. Rabbits, pigeons, etc.. in a safe environment. They will also have made several journey's in a car before they are ready to go to their new owners.